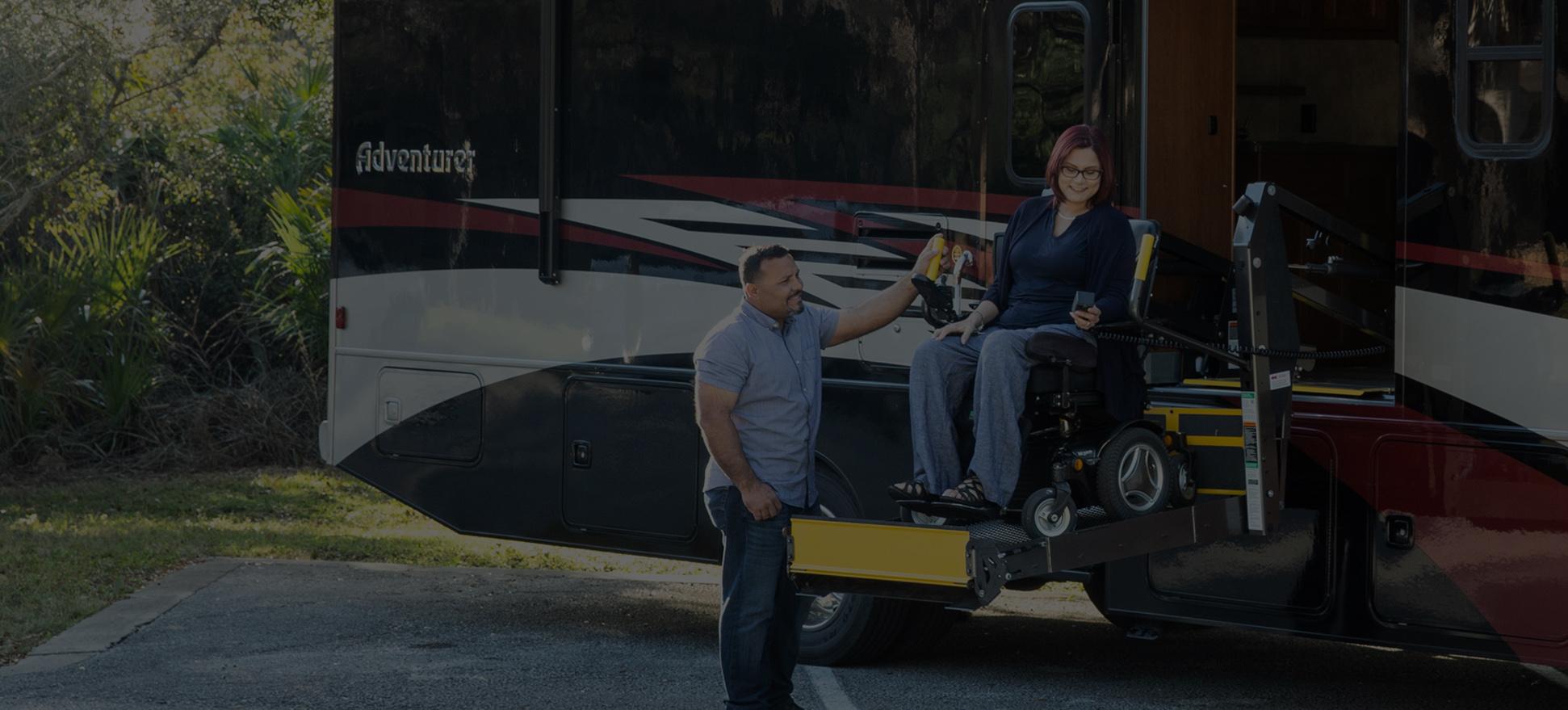 A Winnebago Accessibility Enhanced motorhome enable more people with the freedom to enjoy traveling and RV'ing.
Platform Options
Travel comfortably in your own private retreat.
Our wheelchair-accessible RVs are a great way to escape from the routine of everyday life. With a wide range of model choices, our team can help you choose the ideal RV to meet your needs.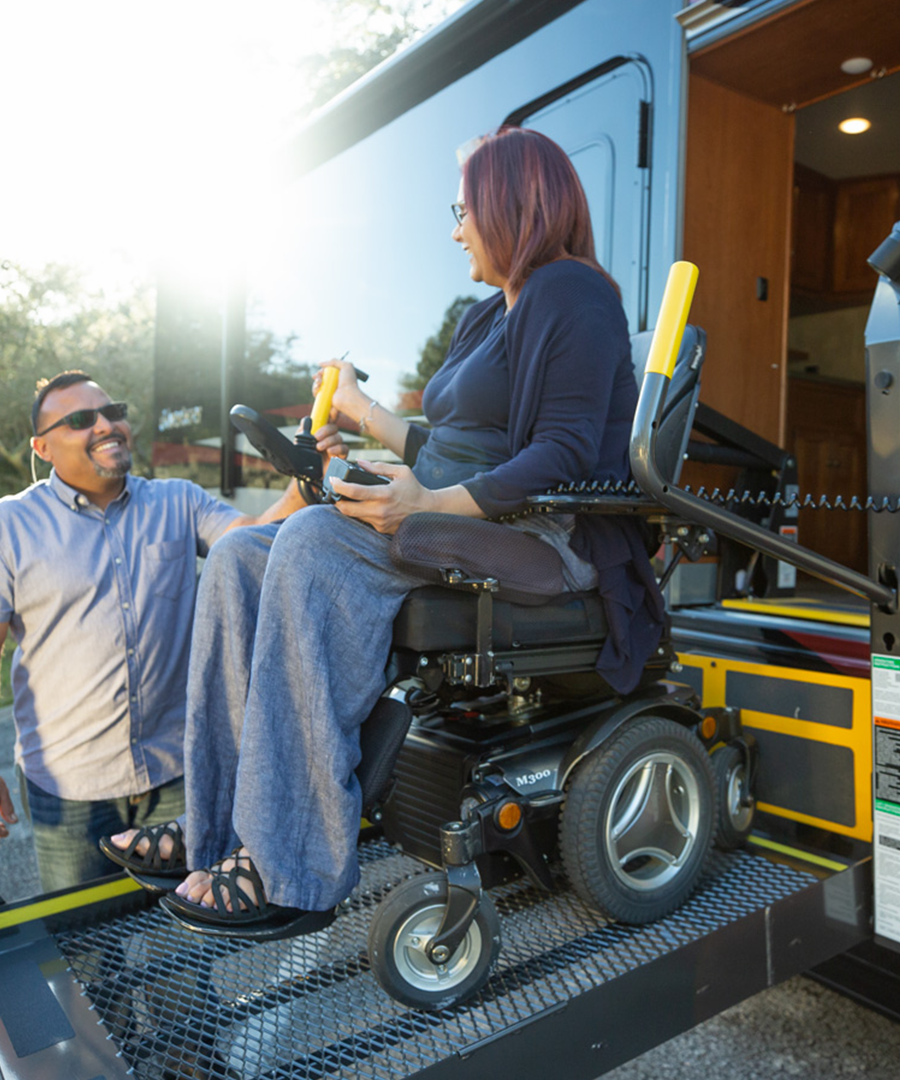 Platform wheelchair lift
The durable BraunAbility® platform lift features 800-pound capacity for smooth, reliable operation.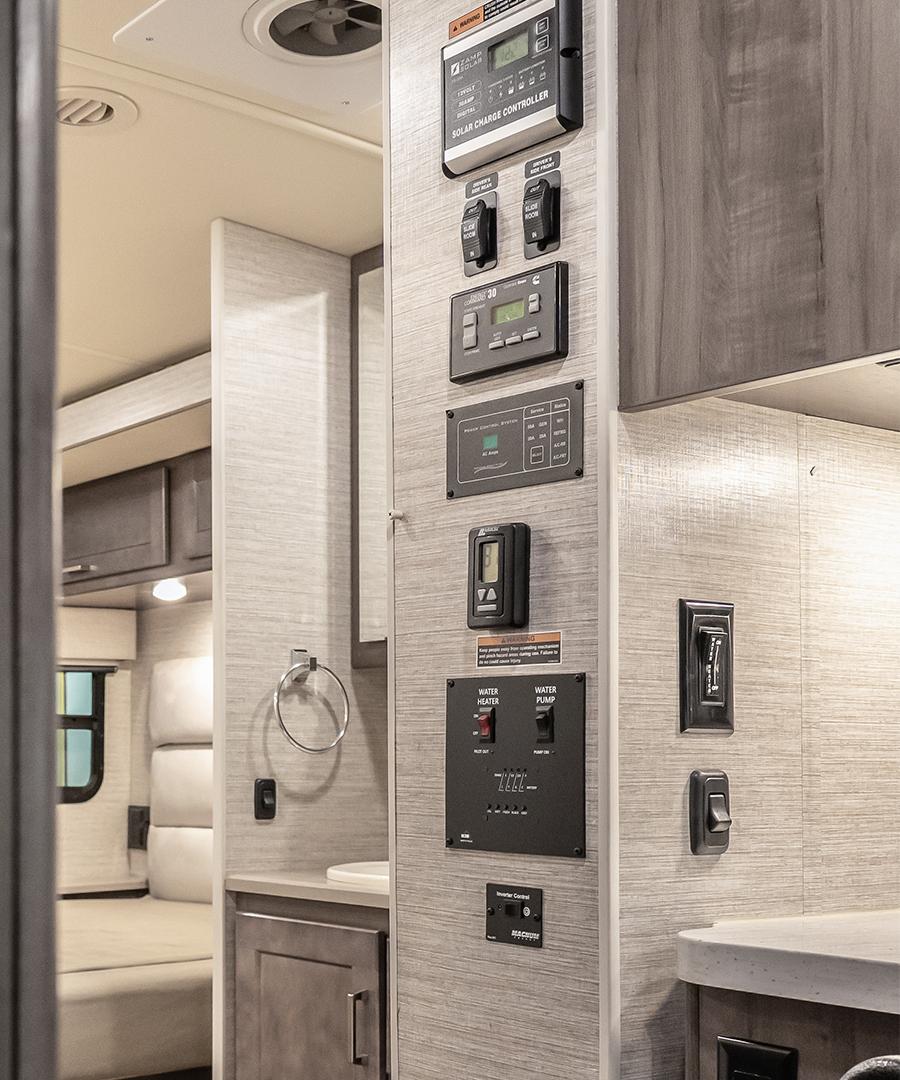 Wall-Mount & Remote Controls
Wheelchair users can independently enter and exit the coach.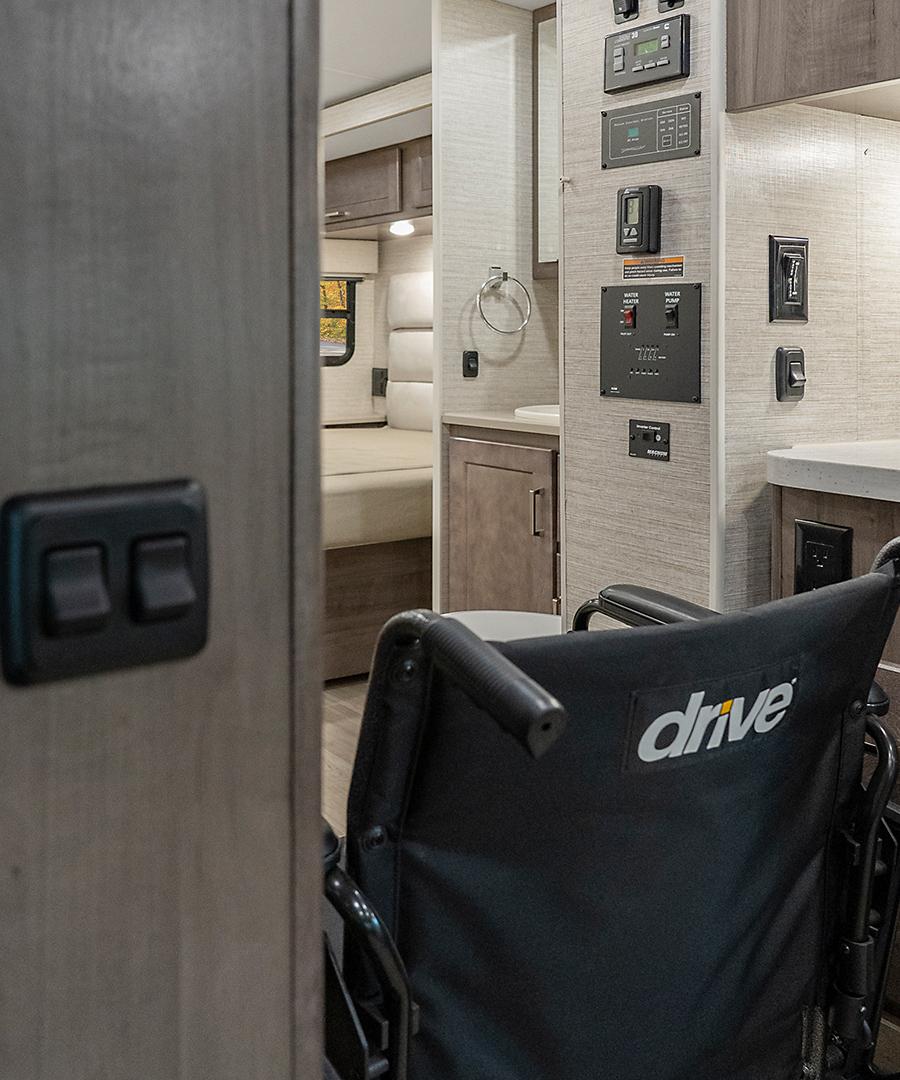 Expanded hallway & bath
Accessibility is prioritized throughout, with wider hallways and bathrooms as well as conveniently placed assist bars.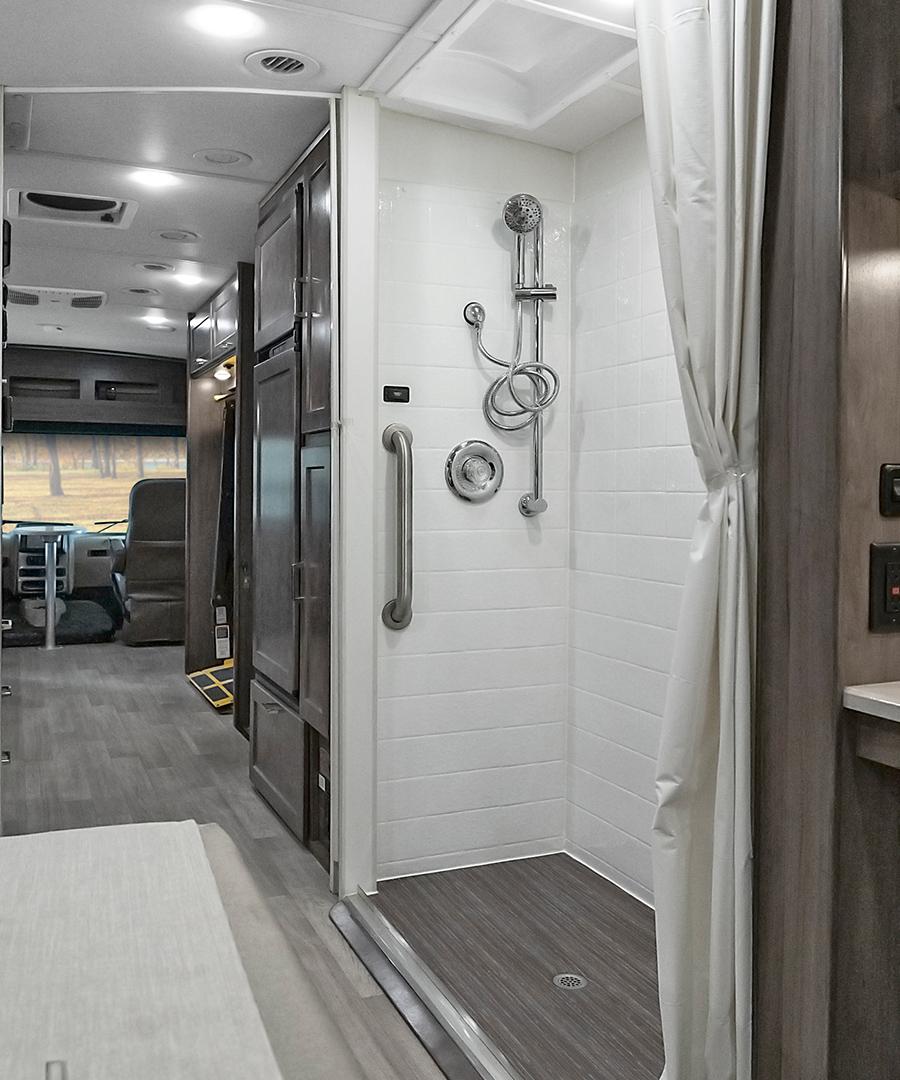 Large roll-in shower
The shower also includes an assist bar and available folding bench seat.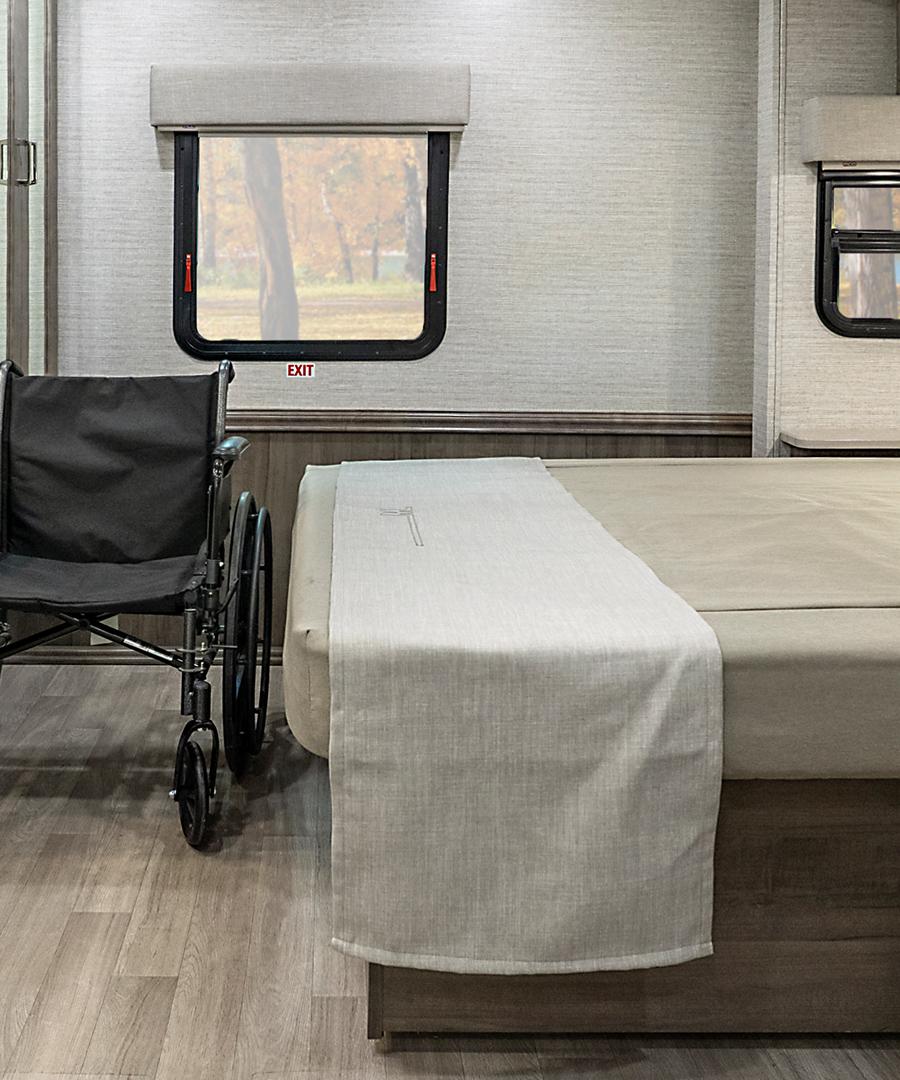 Electric adjustable queen bed
Dial in your preferred position for relaxing, reclining and sleeping.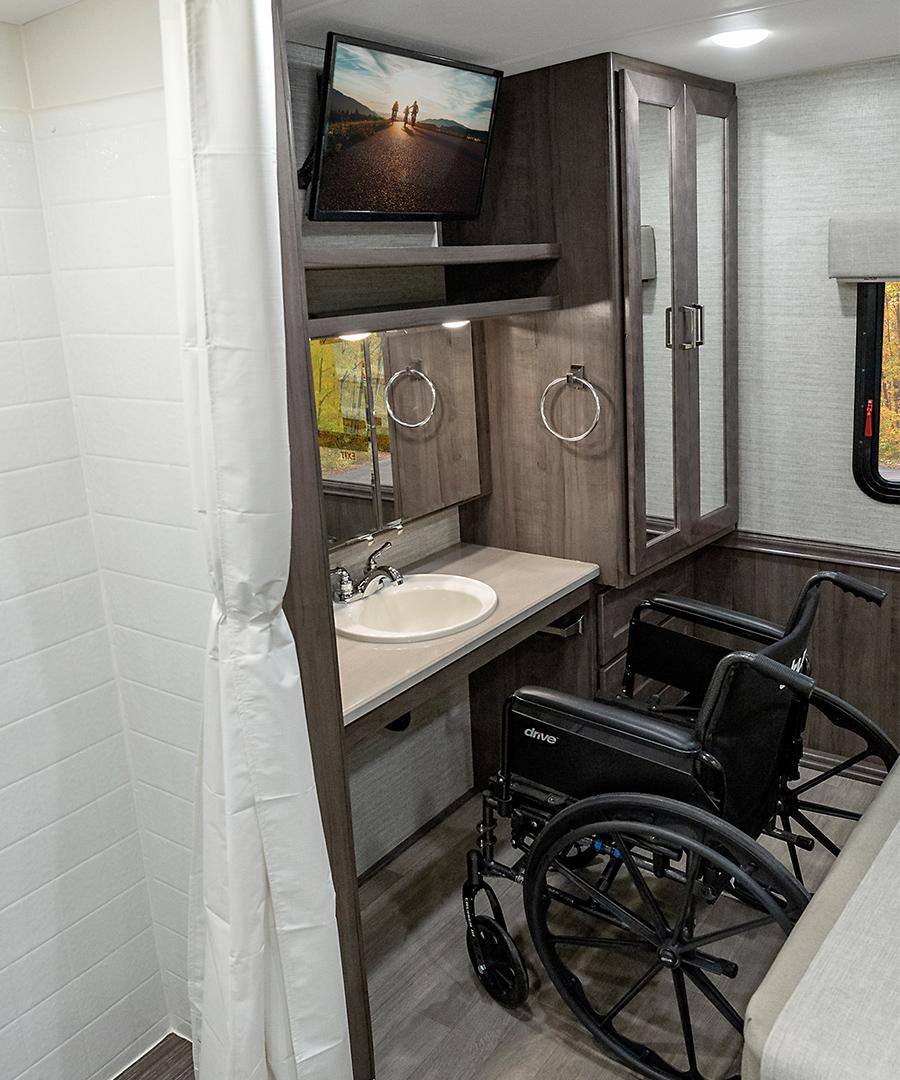 Accessible appliances & controls
We've made it easier to operate your coach's systems and appliances by placing key controls at heights accessible by wheelchair users.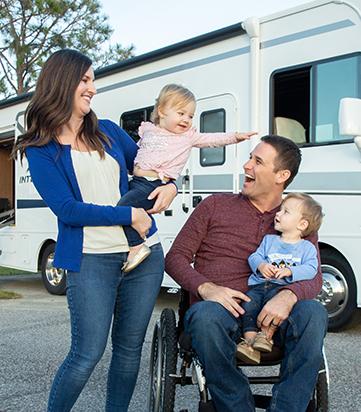 "Winnebago should name this the Independence. Because it really gives you some independence. Winnebago coming out with this has blown me away. It really has."​

Josh Roy, AE Customer
Let's Get Started
Connect with a Winnebago Specialty Vehicle Representative to find the right Accessibility Enhanced vehicle for you.